Our Team
Jeanette L. Schnars, Ph.D., Executive Director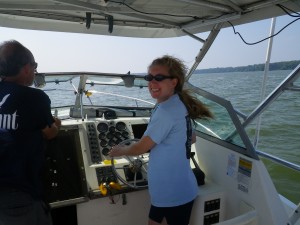 Dr. Schnars has been the Executive Director of the RSC since 2007. She received her B.S. degree in Biology from the Pennsylvania State University with a Minor in Marine Science. After working for the U.S. Geological Survey on researching sea turtle populations at Padre Island National Seashore, TX, she continued her education at the State University of New York – College at Buffalo earning a M.S. degree in Biology researching the migrations of sea turtles in Costa Rica. While working as an Instructor in the Biology Department of Penn State – Erie, she earned her Ph.D. from the Pennsylvania State University in Wildlife and Fisheries Science researching the effects of contaminants on the common snapping turtle. Dr. Schnars continues to conduct research on fisheries, turtles, and bacterial contamination in Lake Erie, in addition to being an active board member and chairing many committees.
Amber Stilwell, M.S., Laboratory Manager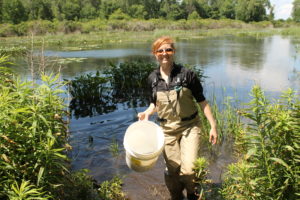 Amber has been the laboratory manager at the RSC since 2016. She received an M.S. degree in Environmental Engineering from Gannon University in 2016, and a B.S. degree in Biology from Mercyhurst University in 2013. Her work at the RSC has focused on Harmful Algal Blooms, E.coli in sand and swimming waters, flow cytometry, and restoration projects on Presque Isle State Park. She has had experience working with K-12 and college students on various projects including algae, pollination, water quality, bacteria, and nutrient levels in water. Amber has had extensive research experience gained throughout her academic and working career, and she leads the RSC team of research technicians which work seasonally to complete several grant funded research projects each year. Amber is well equipped in public speaking and enjoys educating people of all ages about science and the environment.
 Jen Salem, Garden Coordinator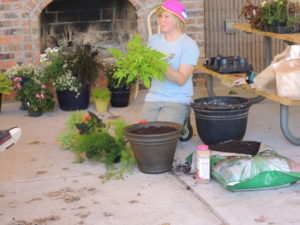 Jen is a Penn State Master Gardener who has been working as the Tom Ridge Environmental Center's (TREC) Garden Coordinator since 2012. Jen manages the RSC plant lab and greenhouse, and coordinates approximately 300 volunteers annually to maintain a five acre native garden. She also develops public programming for the TREC, including hosting the largest National Pollinator Week Celebration in Pennsylvania. Jen is the founder and program director of Go Native Erie!, a program she created to raise awareness  about the benefits of using native plant species while discouraging the use of invasive plants. In addition to educational outreach, her program grows native plants for Presque Isle State Park and Erie Bluff State Park. These plants are used for wetland restoration and are propagated on-site in the RSC Greenhouse. Jen has a background in greenhouse management, perennial production and landscape design.